Memes and Fashion
With the rise in popularity of social media over the last couple of years, we have also seen memes become one of our main sources of humor. Comedy is often overlooked when considering culture significance, as a result, it is often not given the credit it is due. But with the popularity of memes, as well as an oversaturation of the fashion industry, this modern form of comedy made its way into the fashion industry. It all started with the now creative director of Balenciaga, Demna Gvasalia when he started the now infamous label Vetements, which translates from French quite literally to clothing. Alongside this, the now debunked Complex Media blog, Four Pins, has become one of the most popular menswear Twitter accounts solely through memes. These are just two examples of how memes have entered the fashion world, but not the only that will be discussed.
Vetements was founded in 2009 by Demna Gvasalia, releasing various pieces that are now infamous. The brands clothing was known for a variety of aspects, but most notably their insane prices, charging over $1000 for an oversized sweatshirt. Alongside this, they released several now iconic pieces of clothing such as the bootleg "DHL" t-shirt, an absurdly oversized raincoat featuring prominent branding on the back, and a bootleg Snoop Dogg t-shirt that retailed for over $900. Through all of this, one could compare the brand to Duchamp, in the way that they have convinced the fashion world that a t-shirt with a DHL print, they didn't even design, is high fashion. As a result, it's quite easy to tell that the brand's intentions were to offer social commentary at the customer's cost. In this case, the meme was quite literally the customer, building a product philosophy that was based on the idea of "how much can we get away with, before the customers stop buying?". Now although that point may have come, suggested by an article recently published on Highsnobiety, the brand's cultural significance remains.
With Vetements having such a large impact on the fashion scene, and various insiders seeing through the philosophy proposed by the brand, Vetememes was started. Vetememes is best described in their own words as a "Parody of a parody". Unlike Vetements though, this bootleg take feels very light-hearted, which is often not the case in the luxury fashion world. Of course, Vetememes doesn't charge anywhere near as much for their garments, and actually, for the fact that they are cut and sew, and probably made in small quantities, they are very affordable. From that, they also launched Boolenciaga, giving a similar light-hearted take on Balenciaga. Thus far this "diffusion" has released some of the recent iconic pieces such as the Bernie Sanders t-shirt or the logo dad cap, but of course with Boolenciaga branding.
Alongside Vetememes, which is run by Grailed employee Davil Tran, we have Four Pins, the epicentre of menswear memes, which is run by another Grailed Employee, Lawrence Schlossman. Four Pins was originally a blog part of the Complex network but was transitioned to Complex Style; thankfully though, the Twitter page lives on. The influential page has made celebrities like Jonah Hill and Shia LeBeouf into style icons, repopularized the term "jawnz" and "clout" and prior to Kanye's recent Twitter obsession, retweeted every time the rapper shared his thoughts via Twitter.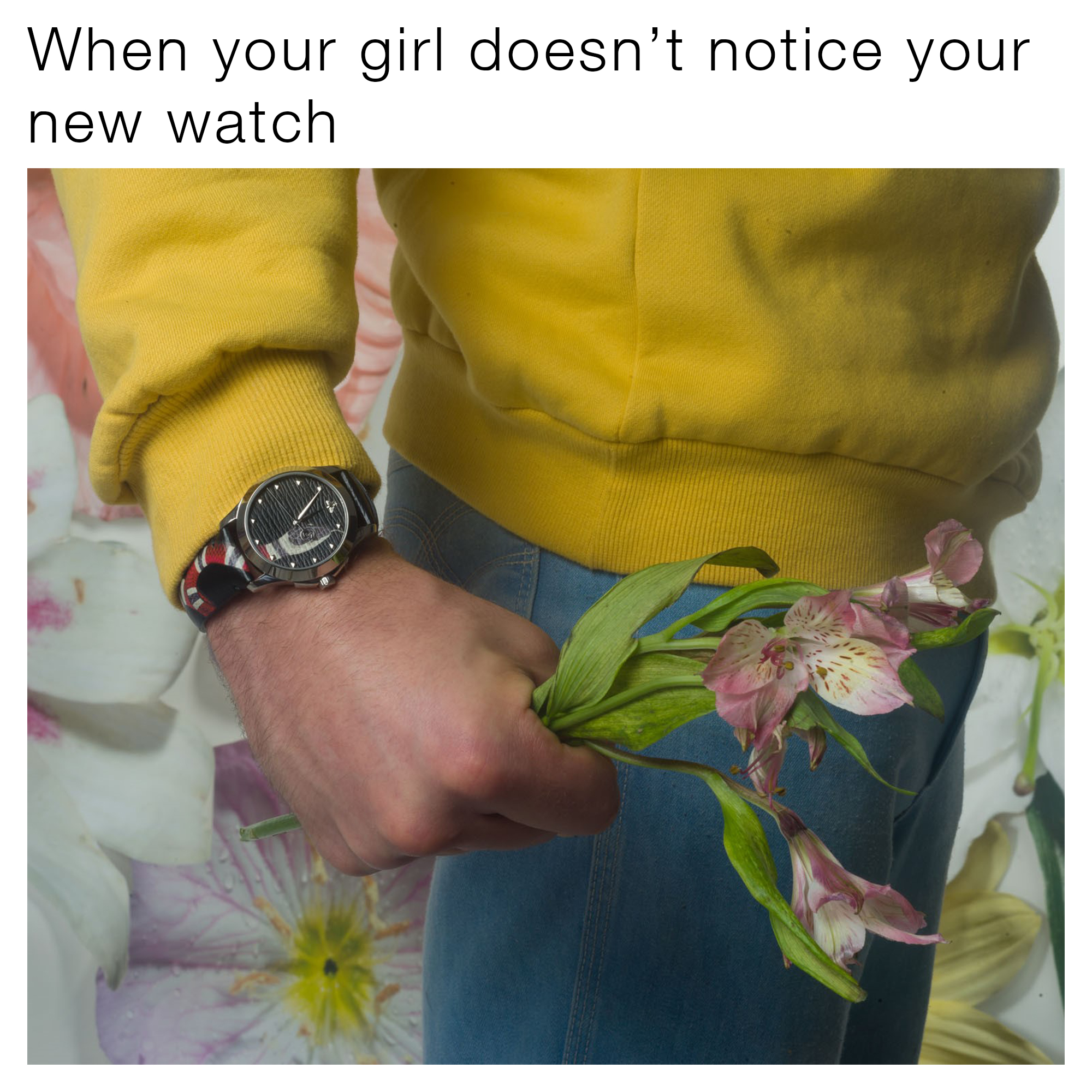 Up until now, we have covered positive examples, but Gucci recently launched a campaign for their watch collection that was presented with memes, trying to adapt to internet culture. But unlike other examples prior it felt very forced. Of course, Allesandro Michelle has produced incredible work for Gucci and has brought them back into the spotlight, but with a fashion house with such rich history, there are limits to what you can do. When comparing it to Demna's work, his attempt at combining memes and fashion had a lot more success simply because it was at Vetements rather than at Balenciaga.